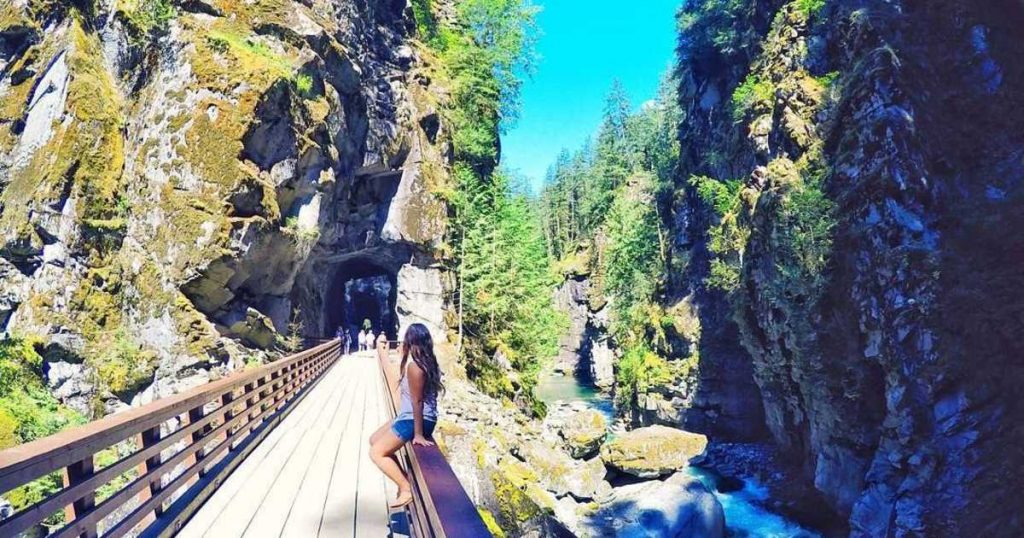 This 3-km Trail Takes You To Cliffs, Caves And An Old Canyon In BC
One of the absolute best things about B.C. is how diverse the terrain and environment is. In Vancouver, you can experience the beaches, mountains, lakes and city life all in one place – which is a fortunate rarity. The trails in B.C. are no exception. 
Many hikes will lead you to unprecedented views, taking you past various sights and environments. There's one trail in particular near Vancouver that will bring you cliffs, caves and an old abandoned train track canyon and we can assure you that it is spectacular.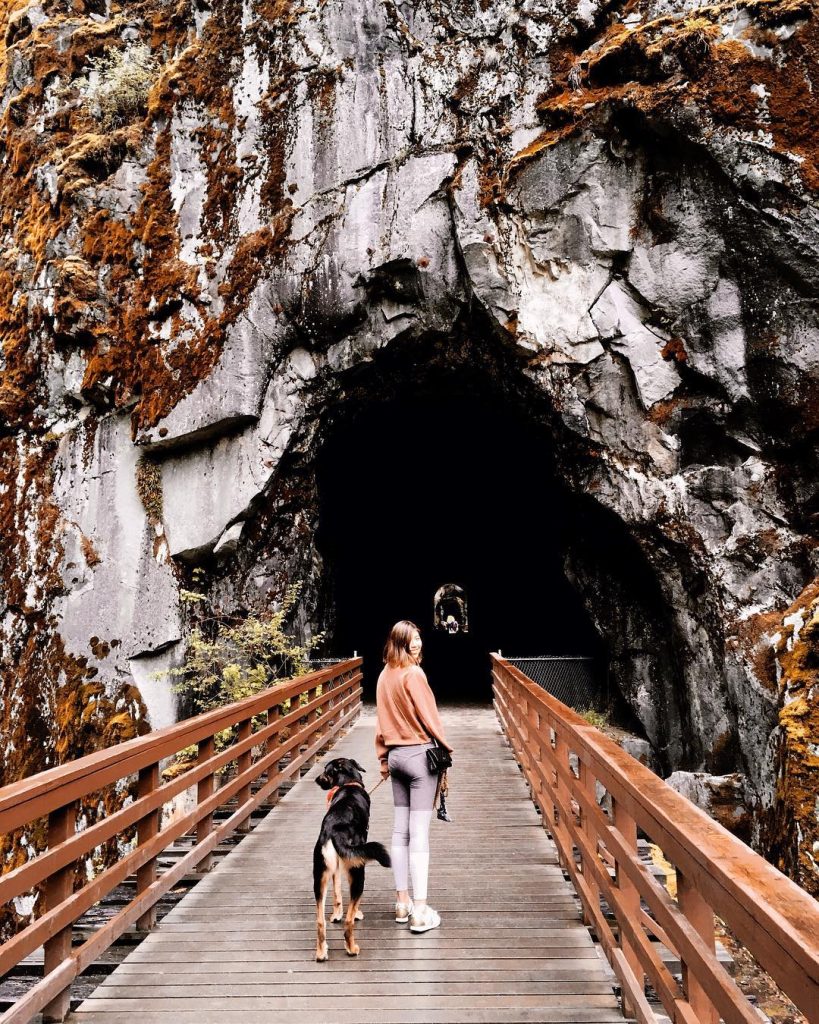 Othello Tunnels is a scenic trail located near the B.C. town of Hope, only a 2-hour drive away from Vancouver. It is part of the Coquihalla Canyon Provincial Park.
The trail is only 3.5 km roundtrip but its short length does not represent the amount of beauty you'll experience. Here you'll venture through old train tracks running through canyons, rugged cliffs and caves, and the wild Coquihalla River.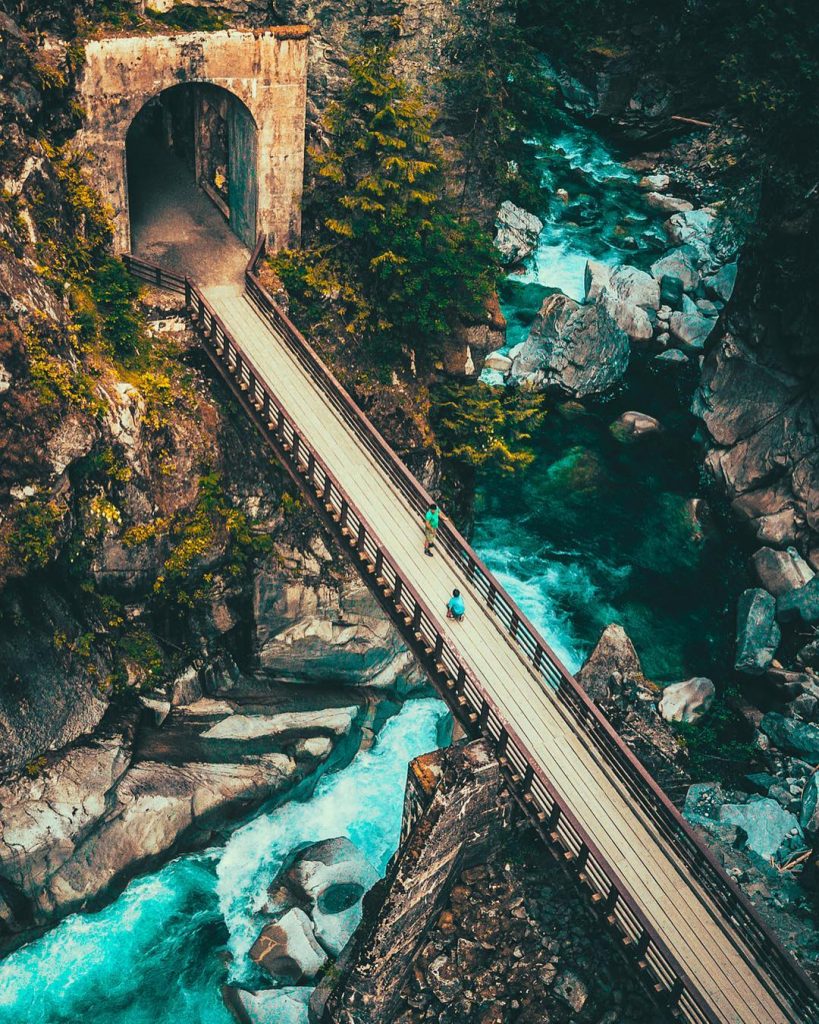 The tunnels were once a part of a rail route created by the Canadian Pacific Railway back in the early 1900s. To create this railway, 300-foot deep channel of granite was cut through to make way for a series of tunnels. 
Now, approximately a hundred years later, what is left is a scenic hiking trail that offers beautiful sights of nature and picturesque Instagram backdrops.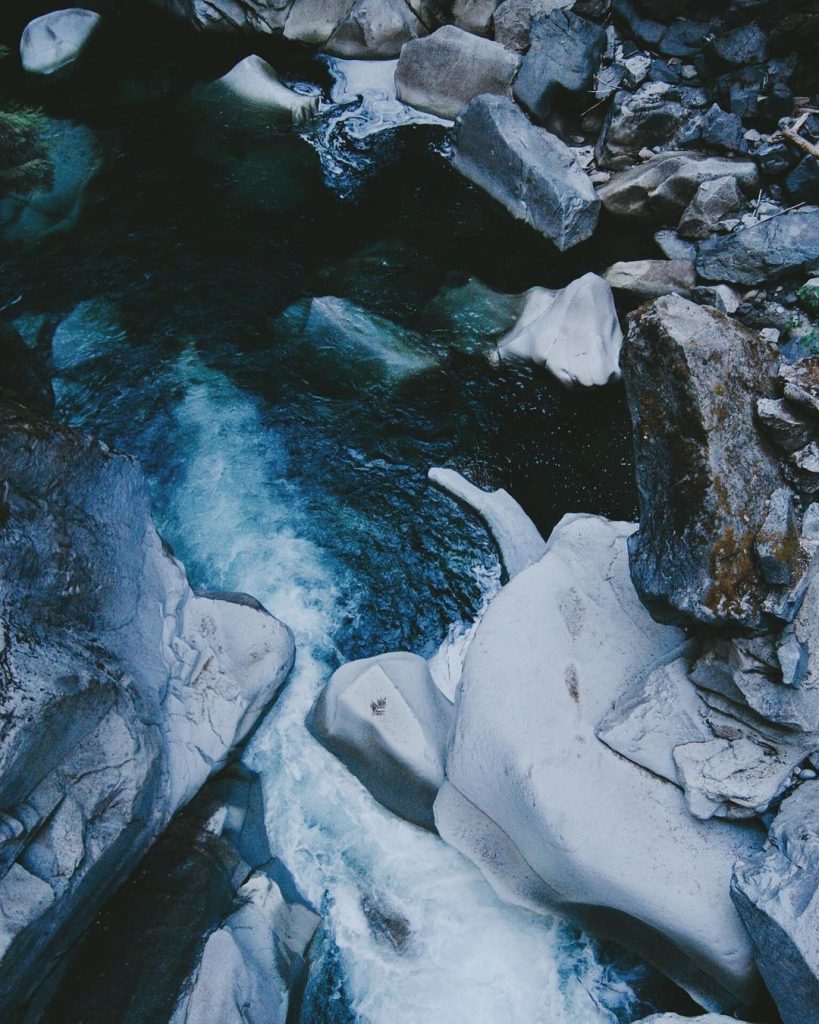 So get ready and go explore the beauty of B.C. The Othello Tunnels is a perfect pit stop on a road trip or a great reason to grab your car and go on an adventure! 
source : narcity