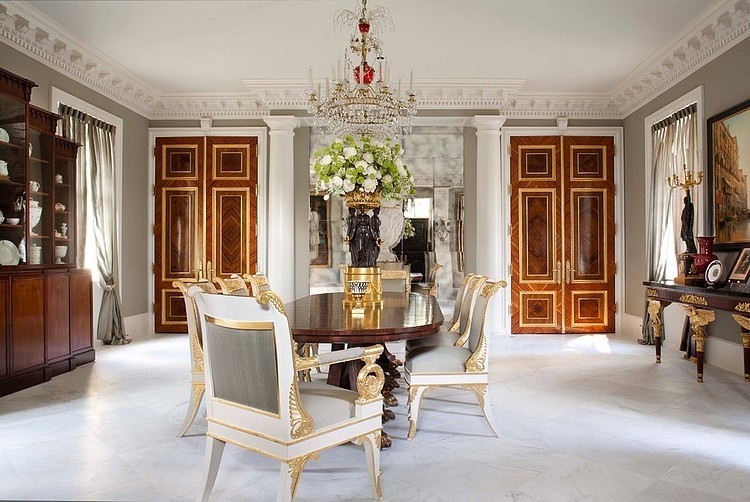 25 fantastic ideas to make your home classy
Every single person wants to have an elegant, sophisticated and up to date home. Often, people take drastic attempts in order to accomplish that. Relocating the furniture, throwing items away, buying things from the latest catalogs and many other substantial repair and reorganization measures are taken to get the interior of your dreams.
The truth is that you don't need to put vigorous efforts and spend large amount of money, just few easy tricks are enough to get the ideal home. We present you a collection of 25 simple ideas that will motivate you to have the home that you have always strived for.
1) Mirrors – to create the illusion of wider space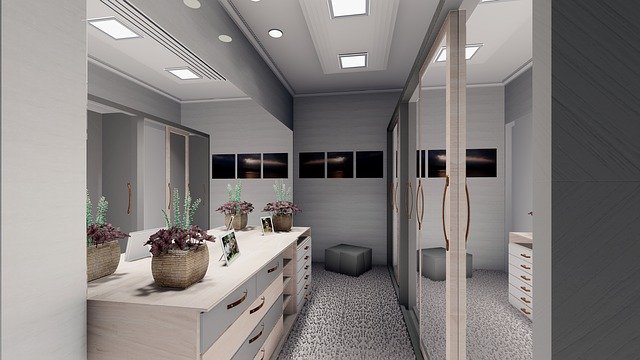 If you have a small room and you want to visually enlarge it than we suggest you to set mirrors on the walls or the closet doors. The creation of the mirrored doors is a simple process –glue the mirrors on the centre of the door, pick a nice molding to close up the edges and decorate the door.
2) Turn the small mirror into a trinket decoration
The little round shaped mirrors can easily become a nice decoration with the use rope or a piece of fabric and a little bit of glue. Cover the ugly plastic frames of the mirror and glue the rope over the frame and you can turn the mirror into a beautiful decoration. Attach a piece of thread and hang the mirror.
3) Make a decorative and functional jar organizer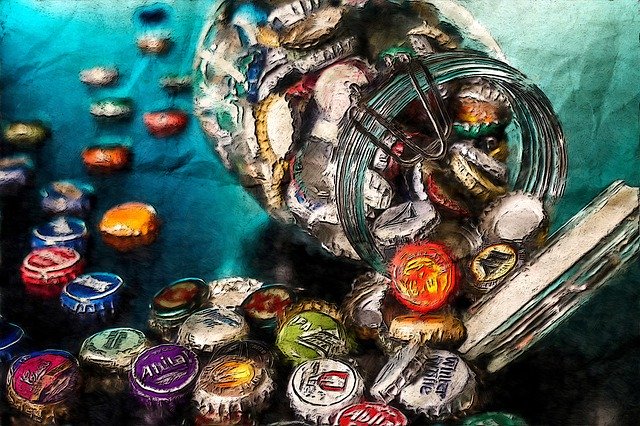 If you want to create something that is both decorative and functional than the jar organizer is the thing for you. On a piece of wood (that you can paint any color you like) secure the jars using hose clams and with few screws your jar organizer will be ready. It could be very useful in the kitchen and the bathroom and it is a fancy item that will save you a lot of space.
4) Turn the lamp shade into a masterpiece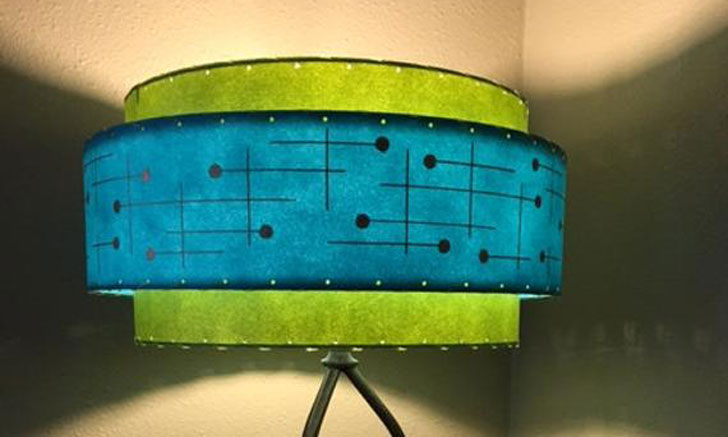 Awake the artist in you and turn the lamp shade into a piece of art. Make origami, cover the lamp shade with them and there you have it. Get creative and experiment the colors and the shapes of the paper.
5) Lighten up your room with a vivid colorful print on your curtains
If you want to refresh the look of your room it's time to play with the curtains. A piece of fabric with a print you prefer can make a fabulous draper for the curtains. Match with some pillows or other detail and you won't believe how amazing a little color can be.
6) To make windows look bigger – hang curtains near the ceiling
In a room with small windows you can always use the trick of hanging the curtains near the ceiling so that you create the illusion of larger windows. Just place the curtains rod as close to the ceiling as possible, hang the curtains and that's all.
7) Long shower curtain for the illusion of wider and bigger bathroom
You can use the same trick and hang a long curtain as close to the ceiling as possible and you will get the same effect of making your bathroom look bigger, wider and more spacious.
8) A remarkable curtain rod
Use your imagination and highlight your interior design with a unique curtain rod made of everyday items. You can use rope instead of a rod for more nautical style, bracelets, necklaces or other accessories to give the drapers a vintage look, Lego blocks or some toys to decorate a rod in the children's room and many more.
9) Gorgeous curtains with the use of atypical ties
To emphasize the interior of a room play with the curtain ties and you will have unlimited possibilities. To trim the curtains you can use a necktie to give a room more masculine look, a belt for more fashion forward look, to add a visual sparkle in the room you can use a golden chain etc.
10) Revive your cupboard with new handles
You know the saying – less is more. Well, when you feel like you need a change in the interior all you need to do is change the handles of a cupboard and you will get a brand new, refreshed look. There is no need to buy new furniture, a little detail can make an extreme change.
11) A vivid TV frame
Feel free to choose a material, color and shape and get creative with making a TV frame that will stand out and underline your style.
12) Keep the irritating wires out of sight
You can use a plastic shower rod to solve the problem with the irritating wires mess. Just place all the wires in a cut rod and color it the way you like.
13) Use cables as part of the wall art
Unlike the previous advice, you can also use the wires as part of the wall art, staple them on the wall in different shapes or spell out a word and they can make a beautiful decoration.
14) A chic headboard
If you don't have much time or you don't feel like spending a lot of money for decorating a bedroom, use plywood and create an interesting headboard and you will see what a great impact it can make.
15) Create a simple bed canopy
If you have ever wished to have a bed canopy than make your wish come true. Pick the curtains you like, place curtain rods around the bed and hang the curtains. It is all it takes.
16) Expand your storage space with drawers
When you need more space for keeping and organizing things you can create an under-bed drawer. Use a box or an old drawer, put wheels and handles on it and your drawer is ready.
17) Update your floor with paint
If you want to give your old linoleum floor a modern touch and don't feel like spending lot of money, you can paint it. Select the pattern and choose colors and start painting.
18) Dark ceiling for vertical extent of the room
Dark ceiling and contrasting light walls are a combination that makes a room look visually extended, with higher ceiling and over all they give a refined delicacy.
19) More extravagant look with a framed mirror
Give your bathroom a completed and more luxurious look with a framed mirror.
20) Make electrical outlets and switches part of the decoration
Outlets and switches could make an ideal detail for the entire interior. Turn them into something special with the use of tape or scrapbook paper.
21) Add a little gold for glamorous interior
Give the interior more luxurious look and add a subtle shine with gold details. Use gold on mirror frames, handles and small items and get an elegant home.
22) A highlighted wall
Revive and modernize the interior with an accent wall. It is never a mistake to decorate one of the walls or paint it in a bright color and get a highlighted look.
23) Make a ceiling visually higher
To create the illusion of a higher ceiling don't paint the walls up to the top. Make the upper part of the wall the same color as the ceiling. Feel free to play with colors.
24) Conceal a bed
If you want more space and in the same time you want to keep a bed out of sight – hanging curtains around the bed is the ideal solution for you. Choose colors and patterns and hide your bed.
25) A radiator as a spotlight
Instead of hiding the radiator, paint it with a color you prefer and make it the accent of the room.