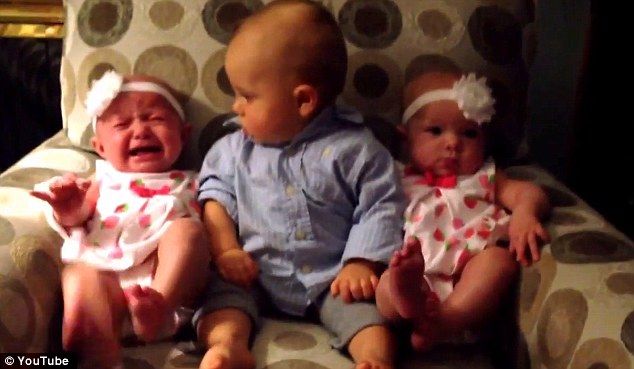 This baby meets his twin sisters for the 1st time and his reaction is awesome
Take a look at this baby's first encounter with his twin sisters and enjoy his incredible reaction
It is always great to see little babies together, they are cute little ones that never stop to amaze us. One of the most interesting baby reactions is when they see other little fellows for the first time in their life, especially when those little fellows are their newborn younger siblings.
First they seem a little confused then after a while they get friendly with each other.
This is a video of a cute little toddler named London who gets to see his twin sisters for the very first time. His parents have decided to capture this encounter and set him down on an armchair between his recently born sisters that look exactly alike, with the only difference that the one of them is crying.  London's reaction is more than adorable and it is a priceless sight that will put a smile on everyone's face.
London seems a bit confused and surprised to see his identical sisters but the way he looks at them one by one is unbelievably cute and sweet.