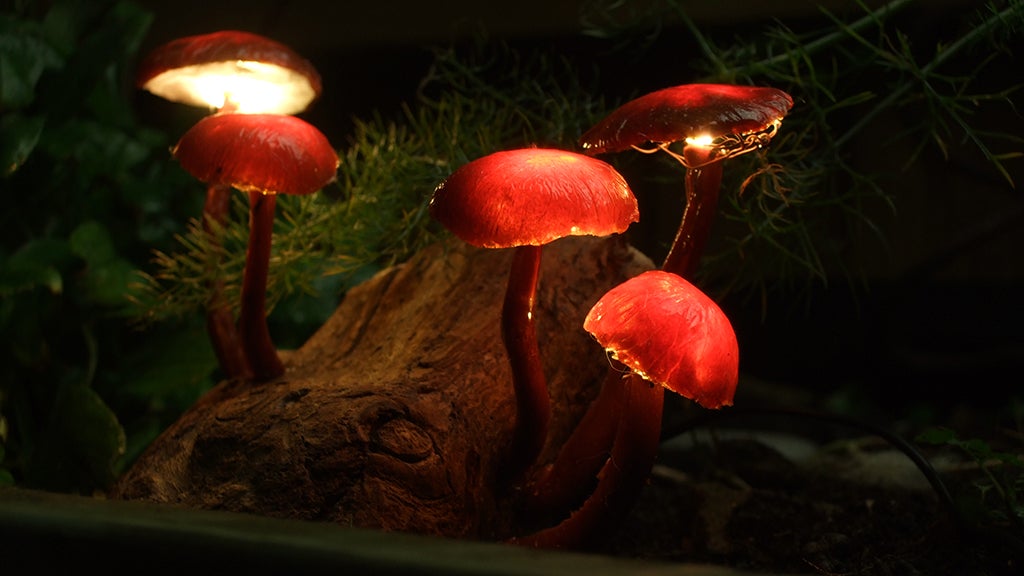 Adorable handmade one of a kind mushroom LED lamps
Japanese designer Yukio Takano who creates under the name of The Great Mushrooming project, was inspired by the nature and created this cute mushroom LED lamps. These adorable luminous mushrooms can be categorized as fine art due to the exceptional appeal that each lamp has.
The fun mushrooms look amazingly authentic and if you take a glimpse of them, they can be easily swapped with the real thing. This excessive LED version of mushroom will enlighten your bedroom, your desk and can turn any tiresome corner in your house into magical admiration.
The mushrooms are made out of handcrafted glass, preserved wood, equipped with energy efficient LED and special switches. The whole light kit is made out of recycled materials and it contains a very nice packaging, batteries inserted in the base of the wood and the handy switches.
If you want to have one of these eco-friendly kits with elegant look, they usually can be found on the local festivals and design fairs in Japan. Unfortunately the lights cannot be sold online or shipped abroad because of the fragility of the glass they are made from. Luckily online you can find a myriad of images and you can enjoy in the charming little mushrooms.
source : gardenseason.com/