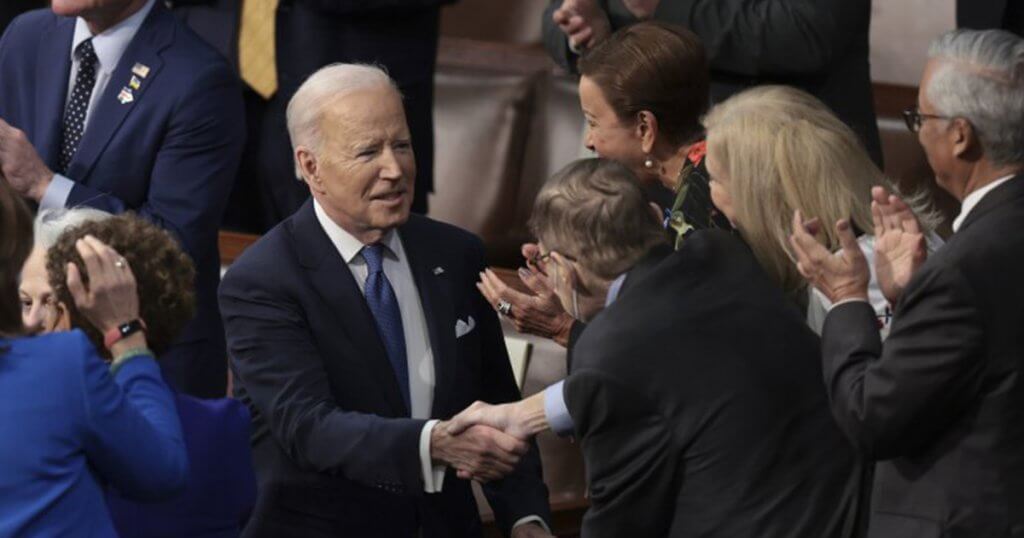 The day before President Joe Biden's first State of the Union Address, the White House relaxed a requirement for people who are vaccinated against COVID-19 to wear face masks on the premises.
Just days before, the House also relaxed its requirements. So, Democrats who have been scolding Americans about masks for months, or even years, showed up mask-free to the House on Tuesday. And social media noticed.
"Our politicians at the State of the union aren't wearing masks and I'm still trying to find a preschool in the DMV area that won't require a 2 year olds to be masked," Meghan McCain wrote.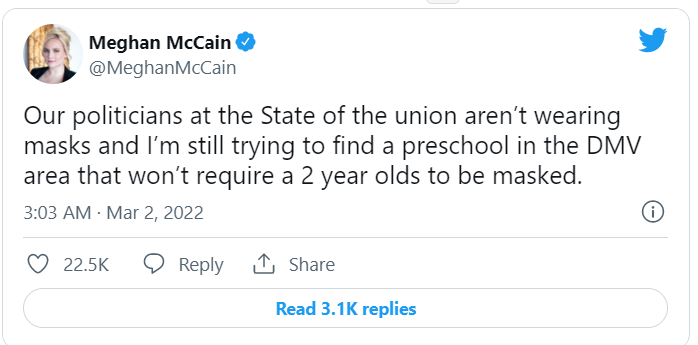 "All that hysteria over masks — the 'death cults,' etc — just went poof," commented David Harsanyi. "It's a State of the Union miracle!"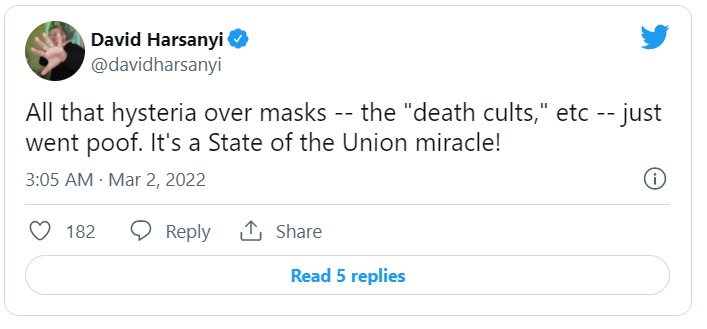 "Until yesterday everyone had to wear masks in Congress now Joe Biden is maskless walking down the aisle and shaking hands with everyone," wrote Clay Travis. "This is all such bulls***."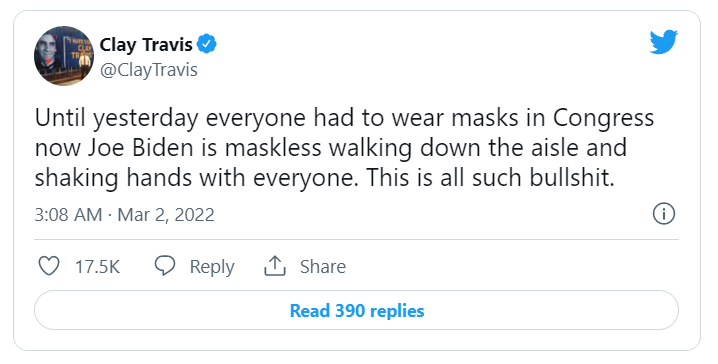 Liz Harrington wrote, "The fact they can all decide to take their masks off today shows what a farce it was."
"The Democrats have taken off their masks: They're all frauds. #SOTU," wrote Kyle Becker.
"Watching all of these elected officials who made such a visible point of wearing masks talking 1-inch from each other's face and whispering in each other's ears is maddening, Justin Hart reacted.