Here Are Some Clever Ideas to Hide Radiators on a Budget
Radiators are a necessity but sometimes they can look boring. So, for that you can always hide them in a way that the radiator cover itself becomes a decor feature. Moreover, you can also utilize radiator covers for purposes such as seating or a bookcase. So, here you go for some clever and creative ways to hide your radiator like a designer:
 1. Recycle Pallets into a Radiator Cover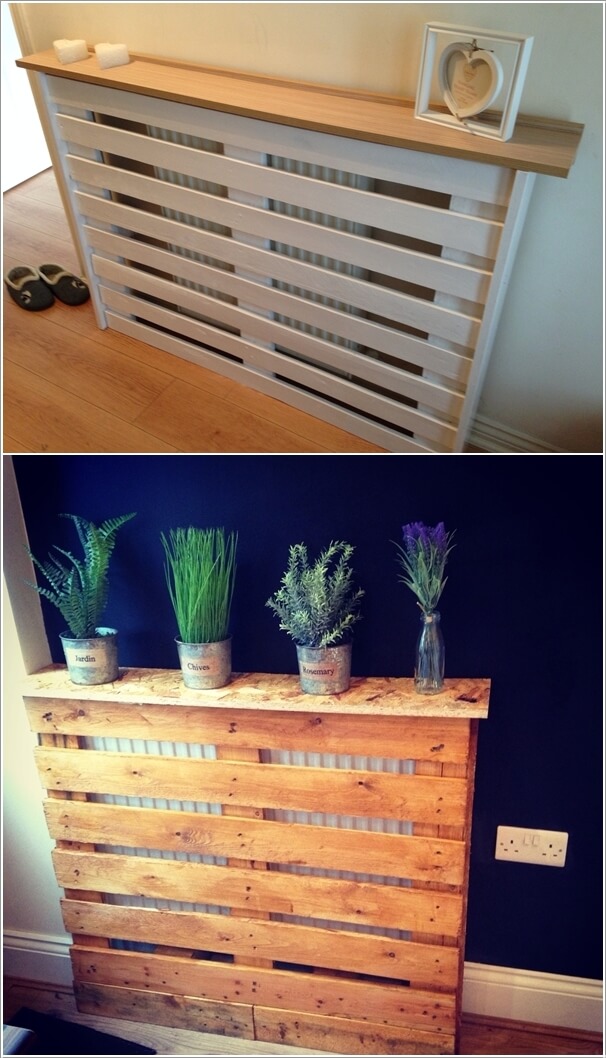 Pallets are great when it comes to home decor as they can be used for a multitude of purposes. For example, these radiator covers are created with pallet wood.
2. Integrate The Radiator Cover with a Bookcase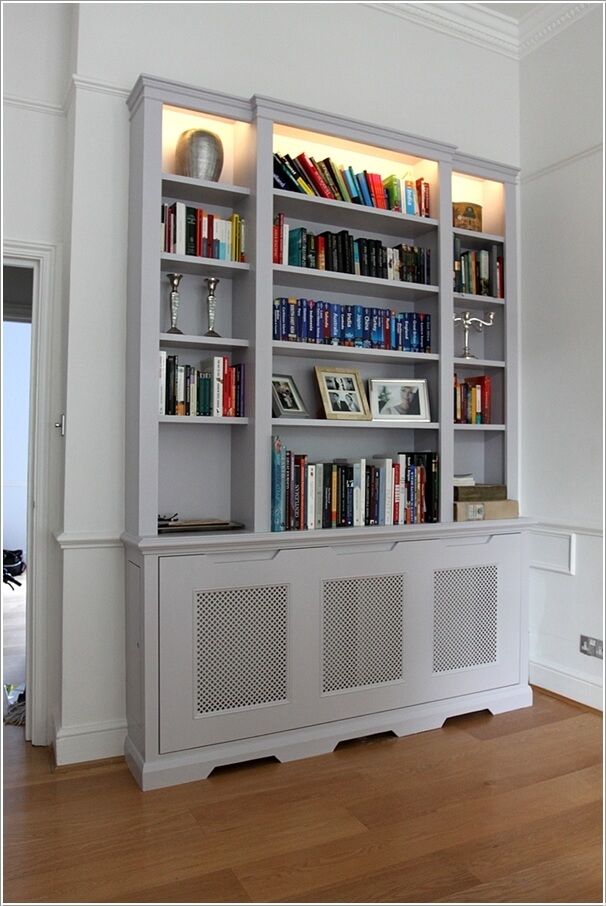 Take your radiator cover to the next level by extending it upward into a bookcase which is perhaps a great use for the free vertical space above a radiator cabinet.
3. For a Radiator Placed in a Hallway Invest in a Shallow Radiator Cabinet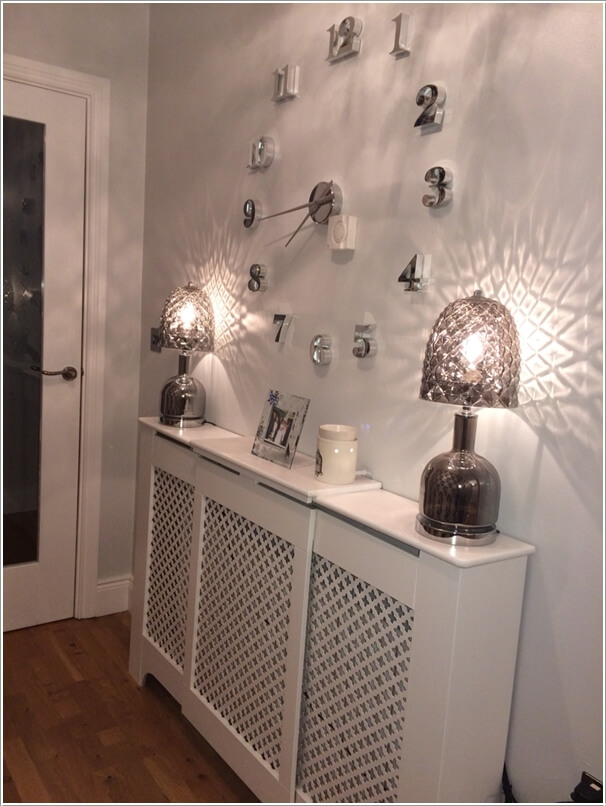 A shallow cabinet is ideal for an entryway radiator because it saves space. Also, it can be used to display things on it for creating some interest in an otherwise simple hallway.
4. If You Have The Radiator By The Window Then Conceal It with a Window Seat Along a Bookcase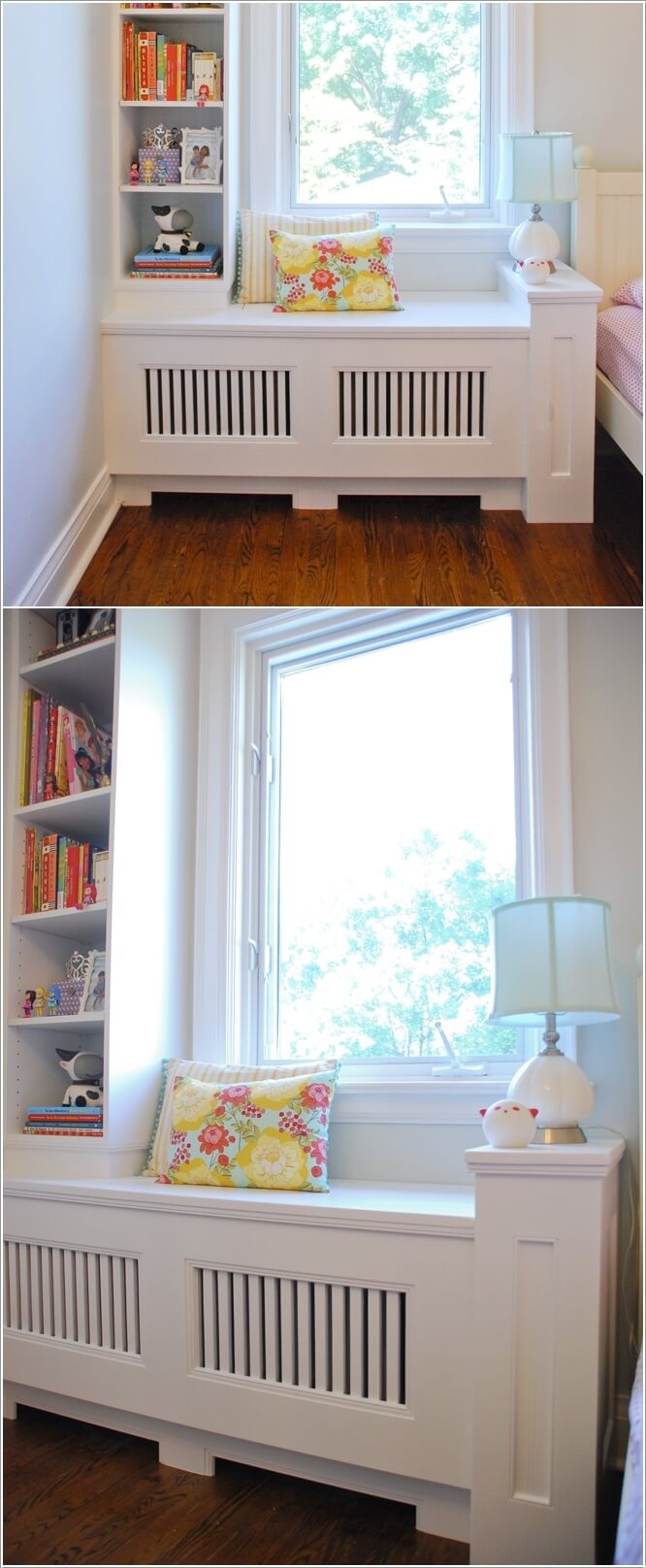 You can hide your under the window radiator inside a window seat like this one and you can also add a bookcase over it. In this way a cozy window seat reading nook will come into existence.
 Ideas to Hide Radiators On a Budget
5. Another Wonderful Idea for a Radiator Under The Window is To Build a Bar Table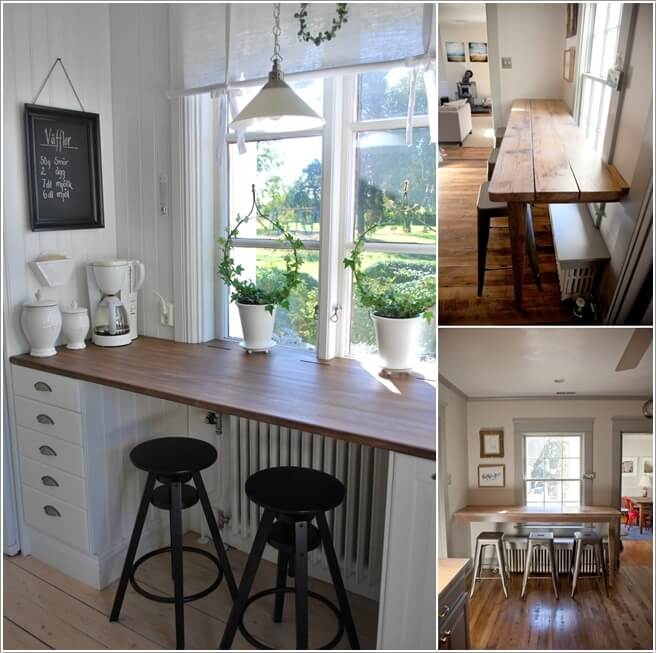 For a radiator under the window in your kitchen, dining room or living room you can transform that space into a wonderful home bar with outside views to keep you entertained.
6. Create a Radiator Cover With Bamboo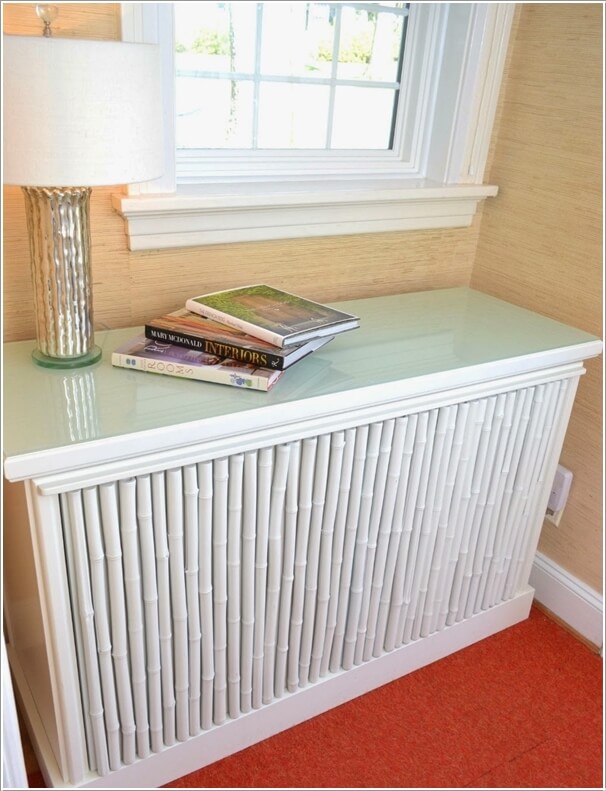 If you can't invest in an expensive store bought wood radiator cover then you can create one by yourself using bamboo. And if you like you can paint the bamboos in white.
7. Hide It in a Lattice Wood Cabinet and Extend The Top Into a Home Office Table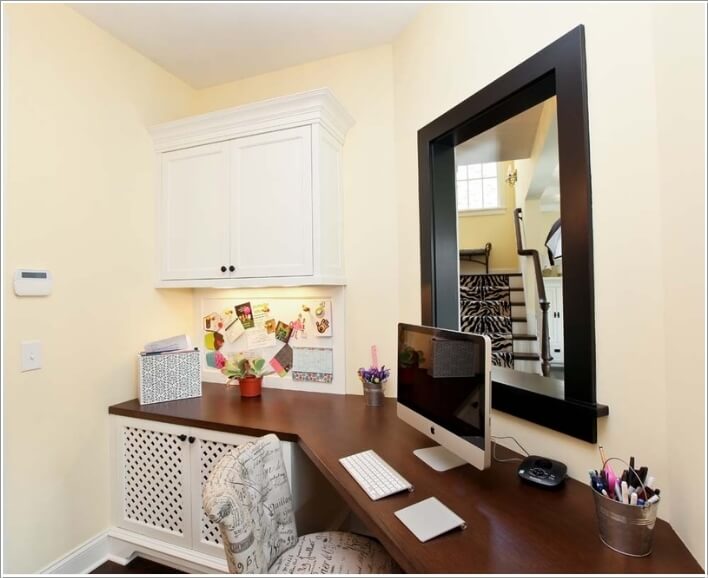 Use your radiator cabinet as a base for the table of your home office just like this beautiful work space.
8. Put The Radiator Under The Stairs and Conceal with a Perforated Metal Screen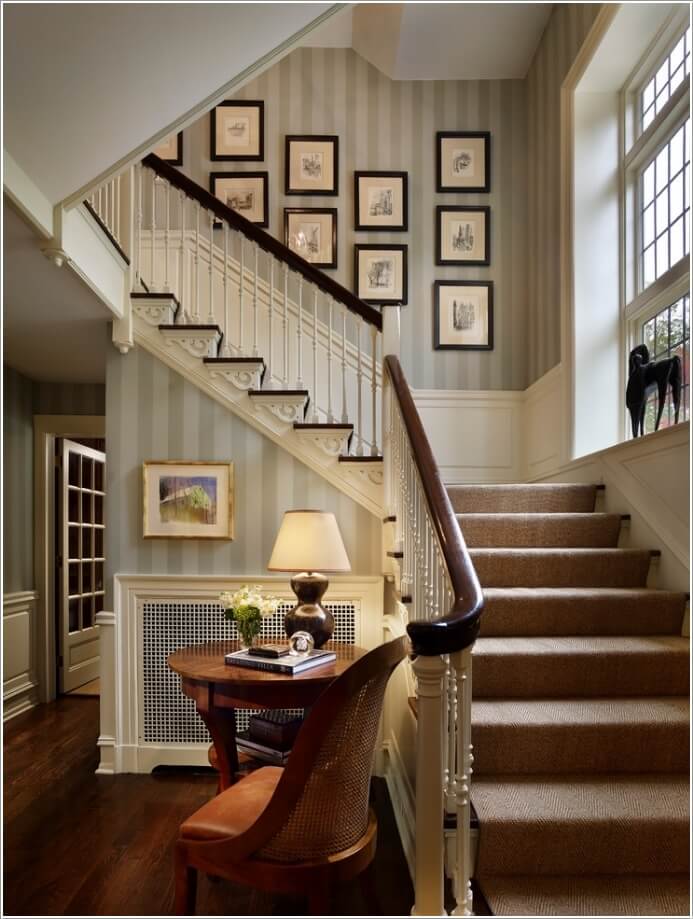 You can hide your radiator under the stairs too as usually that space remains unclaimed and underutilized.
9. Simply Cover It with a Narrow Console Table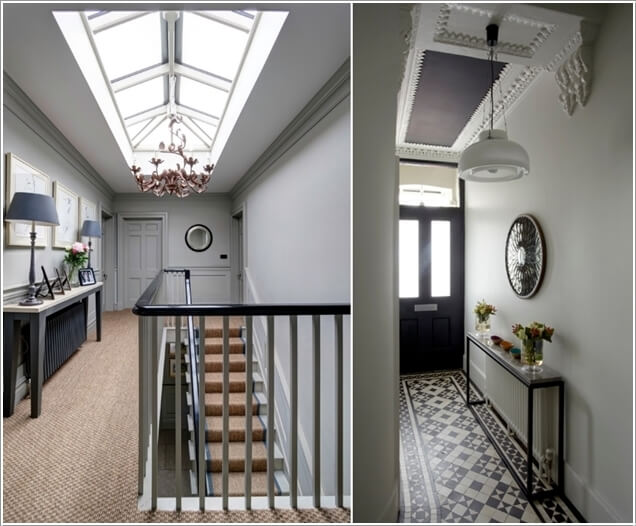 If you don't want to hide it completely then you can disguise it with a narrow console table like these beauties.
10. Build a Cover with Durable Wood That Can Withstand Heat and Perforated Aluminum Sheeting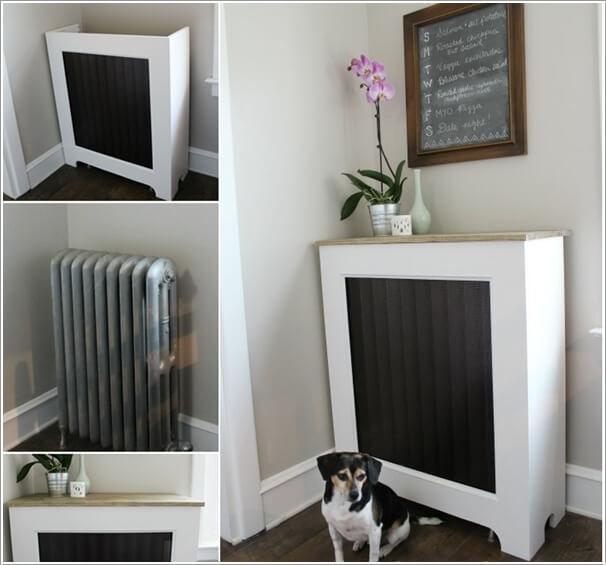 To conclude this roundup, we have chosen a design that is created with wood and aluminum sheeting. It's quite a simple yet an elegant looking design.